How to use Indoor Lint Trap Filter
Step 1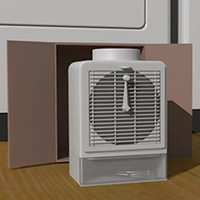 Unpack indoor lint trap filter
Step 2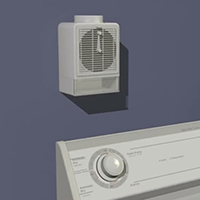 Place indoor lint trap filter beside dryer or mount on wall
Step 3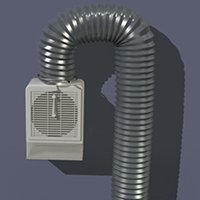 Connect dryer hose the indoor link trap filter
Step 4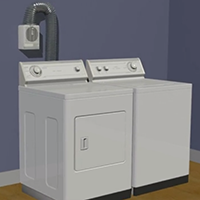 Add water to indoor lint trap filter
About Indoor Lint Trap Filter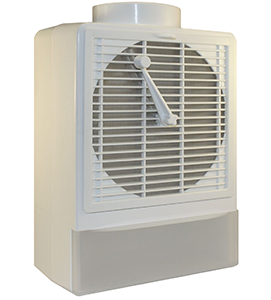 A few words about the world's best Indoor Lint Trap Filter for clothes dryers.

Our indoor lint trap filter system was invented for those who cannot vent their dryer outside the home. If that is your problem you will love this indoor lint trap filter system. It is the most efficient of any brand on the market today.
This lint trap is the only one that filters as well as traps the fine particles and lint blowing out of the dryer. A fine screen attached to the front of the lint trap is cleaned by turning the handle a full circle. This forces the trapped lint and particles to drop into the water drawer below.
WATER? Yes, our lint trap filter uses water to cleanse the vented air of lint. It washes the air and cleanses your home of dryer lint which cleans the air we breathe. Water provides a much better result than filters alone.
Our lint trap filter is extremely easy to clean and maintain. After a few dryer loads you simply pull the drawer out and refill back up with water. It is easy to install and comes with an optional eight feet of aluminum flex hose, two clamps, and two screws for wall mounting. You can also let it sit on top your dryer if you choose.

The lint trap measures 12" high, by 8"wide and 5" deep. My lint trap kit costs a little more than others on the market however, our lint trap system does a better job trapping the lint.